I have been trying to come up with a way to share with you, my blogging friends, how much I appreciate your support and your visiting my blog. I decided I should simply recognize you and say thank you.
So, to all my blogging friends who visit, a huge thank you.☺
To the blogs that are sharing things found at Vintage Teacher a huge thank you to you as well.☺
The following blogs referred the most people to the Vintage Teacher blog during the month of August. A huge thank you to all the blogs and people that have helped me and visited my blog in this wonderful world of blogging.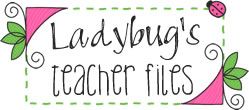 Be sure to check out all these awesome blogs.
I want to also thank all my blogging friends from around the world. It amazes me every day when I see the places my visitors come from. I find this all amazing, to be perfectly honest.
The top ten countries that my August blogging friends visited from are:
United States
Canada
Australia
United Kingdom
New Zealand
South Africa
Philippines
Japan
Spain
India